An Introduction to Sauce Labs: Ensuring a World of Digital Confidence
Wednesday, May 6, 2020 -

1:30pm

to

2:30pm
An Introduction to Sauce Labs: Ensuring a World of Digital Confidence
Presented by:
Digital organizations understand that digital confidence is crucial to winning market share. To achieve this, continuous testing is a requirement. But as quality scales, how can you ensure that it won't impact your development pipeline?
Join Sarah Petrie, Senior Solutions Engineer, from Sauce Labs as they demonstrate how our Continuous Testing Cloud helps organizations build digital confidence with:
A platform to test on any platform or device from anywhere
Options to test throughout your development pipeline
Data to help improve your testing practice
And more!
Learn why Sauce Labs continues to be the partner of choice for the world's top brand to deliver flawless digital experiences to their customers.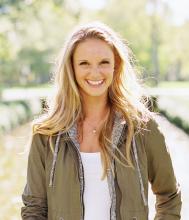 Sarah Petrie
Sauce Labs
Sarah Petrie is a Sr. Solution Engineer at Sauce Labs where she works with prospective, new and existing customers to adapt their tests and frameworks and enhance their parallel and cross-browser testing capabilities. Throughout her career at companies such as HP and Cherwell, Sarah has partnered with organizations to modernize IT in both development and operations. She has experience in an assortment of IT Management areas including DevOps, QA, Business Service Management and IT Service Management bridging a variety of technology stacks and bringing a uniquely big picture perspective to any technical conversation.