Implementing a Test Automation UFT Framework in a DevOps World
Wednesday, May 2, 2018 -

12:45pm

to

1:30pm
Implementing a Test Automation UFT Framework in a DevOps World
Presented by:

DevOps is setting the pace as organizations struggle to keep up! One aspect of DevOps is irrefutable…test automation is key! With the speed high-quality software must be delivered and the platforms it must support, it's imperative to have an automation test strategy allowing scalability, fast automation development, solid data management, and minimal maintenance.
This presentation will provide:
• Benefits of a robust test automation framework
• Details on the key components of a proven framework
• Tips to implement a UFT automation framework
Information will be presented to enable you to develop an automation framework strategy that supports your organization's DevOps culture!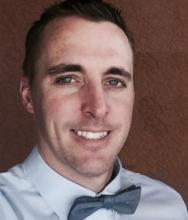 John O'Bryant
Healthesystems
John O'Bryant has been working in IT for well over 17 years, with responsibilities focused on test automation and IT leadership. John has resided in Florida the past seven years and is currently the Director of Application Development at HealtheSystems where he has assisted in designing and developing an automated testing platform and managing resources on their agile delivery teams. He was a consultant in the Midwest for several years building automated test suites for organizations including Trane, Mayo Clinic and Kaplan. John holds several testing certifications, has a passion for this industry and enjoys elevating quality within companies.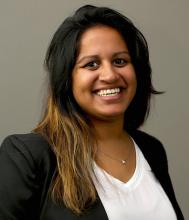 Sneha Crews
Checkpoint Technologies
Sneha Crews is an experienced technologist with vast knowledge in numerous solutions including Micro Focus' ALM/Quality Center, LoadRunner, and UFT. Sneha is the Director of Support Services at Checkpoint Technologies, a Micro Focus Gold Partner and Authorized Software Support partner. She and her team have enabled numerous organizations realize greater success with the Micro Focus solutions. Sneha has been involved in assisting organizations with the integration, configuration and implementation of various solutions moving towards a CI/CD and DevOps environment. Sneha has spoken at several events providing valuable insight into software testing solutions and their utilization.