How to Eliminate Escaped Defects With a Proven Test Automation Coverage Strategy
Wednesday, May 6, 2020 -

12:30pm

to

1:30pm
How to Eliminate Escaped Defects With a Proven Test Automation Coverage Strategy
Presented by: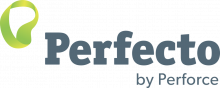 No matter how good their test automation framework is, QA managers and engineers still get blamed whenever defects escape to production. This begs the question, why are critical defects — whether functional or non functional — escaping to production?
In this live virtual session, Eran Kinsbruner, Chief Evangelist at Perfecto by Perforce, will uncover the root causes behind escaped defects in traditional testing cycles. Eran will provide a prescriptive and proven approach to building a solid test automation coverage strategy that reduces such risks.
Eran Kinsbruner
Perfecto
Eran Kinsbruner is the chief evangelist and author at Perfecto, a Perforce company. He authored two books, The Digital Quality Handbook and Continuous Testing for DevOps Professionals. Eran is also a monthly columnist at InfoWorld.com and The Enterprisers Project. Eran is a software engineering professional with nearly twenty years of experience at companies such as Matrix, Sun Microsystems, General Electric, Texas Instruments, and NeuStar. He holds various industry certifications from ISTQB, CMMI, and others. Eran is a recognized mobile testing influencer and thought leader, as well as an experienced speaker in the major software engineering conferences. He is also a public speaker, researcher, blogger, and a patent-holding inventor for a test exclusion automated mechanism for mobile J2ME testing. He can be found all over social media, including on Facebook, Twitter (@ek121268), LinkedIn, and his professional blog, continuoustesting.blog.