How Adaptavist Test Management (ATM) brought dramatic improvements in Loblaw Digital's testing performance and experience
Thursday, May 3, 2018 -

3:00pm

to

4:00pm
How Adaptavist Test Management (ATM) brought dramatic improvements in Loblaw Digital's testing performance and experience
Presented by:

The capacity to conduct large scale automated testing
Company-wide visibility of test results
Radically increased productivity and reduced delivery times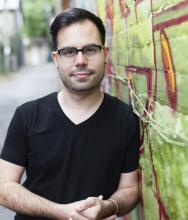 Justin Watts
Loblaw Digital
Justin Watts is a bifurcated combination of computer scientist and anthropologist with a passion for automation. He currently heads up the Quality Engineering division at Loblaw Digital where his team of polyglot developers are building next generation open-source engineering productivity tools. Justin has specialized is architecting massively parallel test automation frameworks over the past 5 years and believes that continuous model based testing is the next big thing. He is very excited to be attending, and speaking at, STAREAST for the first time!