Fidelity Investments and Hexawise: Improving Test Coverage and Efficiency with Combinatorial Test Design
Wednesday, May 10, 2017 -

11:30am

to

12:15pm
Fidelity Investments and Hexawise: Improving Test Coverage and Efficiency with Combinatorial Test Design
Presented by:

Fidelity Investments has adopted combinatorial test design from Hexawise as a common approach across testing groups. Goals for this initiative include curbing the constant expansion of regression test suites, improving test coverage, and eliminating the repetition of test cases in multiple testing layers. Case studies from two separate Fidelity projects (services testing and front-end integration with services) will examine the problems addressed by this test design strategy and will highlight the following:
• Benefits delivered in increased coverage and test case reduction
• Optimized test cases in Gherkin formats to drive a test automation framework for BDD testing
• Creation of a "Single Source of Truth" document for maintenance and communication across testing groups
• Adoption of combinatorial test design at enterprise scale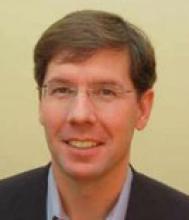 Justin Hunter
Hexawise
Justin Hunter is founder and CEO of Hexawise, and is a leading expert in combinatorial test design methods. An author, blogger, conference speaker, and instructor, he has co-authored pragmatic software testing books, technical combinatorial test design articles, informative pairwise testing blog posts, and accessible test optimization presentations. At StarEast, Justin will talk about how test design optimization methods are changing the way software is tested in global banking, capital markets and insurance firms. He can be reached at [email protected] and on LinkedIn.