Boost Quality in DevOps Pipelines with Agile Test Management
Wednesday, May 6, 2020 -

11:30am

to

12:30pm
Boost Quality in DevOps Pipelines with Agile Test Management
Presented by: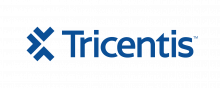 The right test management approach can significantly improve DevOps processes and outcomes. DevOps requires that testing teams build continuous quality into the DevOps pipeline, which for many teams represents a significant evolution of current and legacy processes. What you might not realize is how agile test management can be used to facilitate many of those changes. Join Tricentis for its Boost Quality in DevOps Pipelines with Agile Test Management session to learn how to put agile test management into action to modernize testing, improve DevOps workflows and further DevOps success.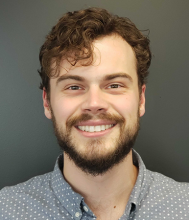 Alex Drag
Alex Drag has been with Tricentis for 2 years and works in Product Marketing with a special focus on Test Management in Agile and DevOps environments, AI, and test automation. Working in product marketing, Alex spends a lot of time crafting messaging, go-to-market strategies, and content for the Tricentis platform. Outside of work, Alex likes going hiking with friends (staying 6 feet apart, of course), reading, and training Jiu Jitsu.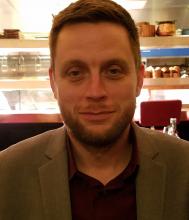 Christopher Peters
Tricentis
Chris Peters is an Integration Solutions Engineer with Tricentis, where he is responsible for assisting customers with technical processes and best practices, adoption and expansion of qTest Pulse, and integration with third party software testing frameworks. Chris is a United States Air Force veteran and has been in the IT industry for over twenty years in varying fields ranging from Windows and Unix administration, to full stack development, implementation, automation and technical operations. In his spare time, he avidly reads, hones his culinary skills in the kitchen, and pursues automotive performance.