AI in Software Testing: Will a Bot Steal Your Spot?
Wednesday, May 1, 2019 -

1:45pm

to

2:30pm
AI in Software Testing: Will a Bot Steal Your Spot?
Although artificial intelligence is nothing new, applying AI techniques to software testing only really started to become feasible in the past year. But it's undeniable that it will soon become part of our day-to-day quality engineering process. Before we get caught up in the excitement of the technology, let's take a step back and assess how AI can help us achieve our quality objectives. It's been suggested that AI could be applied to actions such as prioritizing testing and test automation efforts, generating and optimizing test cases, enhancing UX testing, reducing tedious analysis tasks, and decreasing redundancies in test portfolios. However, should AI be applied in these cases? And where else could it assist?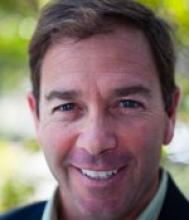 Wayne Ariola
Tricentis
With a customer-centric approach and fostering partnerships with industry leaders, Wayne has created and marketed products that have evolved to support the dynamic software development, test and delivery landscape. He has contributed to the design of many innovative technologies and has been awarded several patents for his inventions. A recognized leader on topics such as Service Virtualization, SOA and API quality, software quality governance, and application security, he is a frequent contributor to industry publications and the author of the book Continuous Testing for IT Leaders. Wayne has been a contributor to the software testing space for 15 years and in the software industry for over 20 years. He holds a BA in Business Economics and a MBA in Finance and Business Strategy.