The About Face: Getting Serious About DevOps With Continuous Testing
Wednesday, May 2, 2018 -

11:30am

to

12:15pm
The About Face: Getting Serious About DevOps With Continuous Testing
Presented by: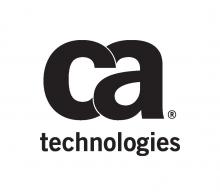 For a few years now DevOps teams haven't been giving testing its proper due. Instead of fixing bugs immediately, they've kicked the can down the road, creating bigger and more expensive issues to fix later on. Big mistake!
Companies are doing an about face, starting to take testing seriously as it's no longer a luxury, even for the most time-pressed organizations. Continuous Testing is the missing link for DevOps and Agile strategies . Join experts Adam Auerbach, VP of Quality and DevOps Engineer from Lincoln Financial Group, Stephen Feloney, VP of Product Management and Alex Martins, Presales Advisor from CA Technologies as they provide clear guidance for helping you launch your continuous testing journey.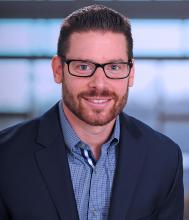 Adam Auerbach
EPAM Systems
Adam Auerbach is the Vice President of Quality Engineering at EPAM Systems, a leading global provider of digital platform engineering and software development services. Before joining Epam, Adam served as the VP of Quality and DevOps Engineering at Lincoln Financial Group where Adam was responsible introducing and leading the DevOps and Quality Engineering transformation across Technology. Prior to joining Lincoln, Adam was the senior director of technology for advanced testing and release services at Capital One Financial Corporation. While at Capital One, he provided leadership for the agile transformation of their quality assurance group and led the enterprise adoption of DevOps and Continuous Testing.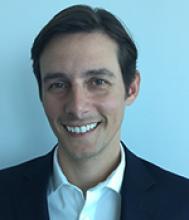 Alex Martins
CA Technologies
Alex Martins is a practitioner with more than 18 years of experience in large-scale application design, development and testing. For the last 13 years Alex has been focused on software quality engineering and testing discipline. Going through all levels, from Tester to Practice Leader in various technology companies such as EDS, IBM Global Services, HP Enterprise Services, Cognizant Technology Solutions and CA Technologies, Alex built and ran several Enterprise Testing Organizations in Latin America and the US for multiple clients. He led HP's Global Testing Innovation capability and was one of the innovation leaders in Cognizant's Mobile and IoT QA practice. More recently he joined CA Technologies to help organizations truly accelerate their Continuous Delivery pipeline by shifting left through Continuous Testing. Alex is passionate about increasing software quality through defect prevention across the entire SDLC.